Marketing's Tough, Yet Simple
Making marketing work for florists is tough, yet it is simple when using strategies that are proven to work
Discover Opportunites
Discovering where the opportunites are online is key to knowing which marketing strategies will work for your shop!
CONSISTENT IMPLEMENTATION
Consistency is key to the success of your marketing
Review And Tweak
Reviewing your marketing efforts on a regular basis, and tweaking which strategies you implement is the best way to attract new customers
FREE
30-Minute

Marketing Audit Call

Get your 100%-FREE, no-obligation, 30-Minute Strategy Session Call while they last and we'll go step-by-step through a full audit to discover all hidden opportunities available to you
Industry Traffic Analysis
We'll run a scan to see how many times you're searched for daily in your area
Keyword Opportunity
We'll check how your shop ranks for 'florist [state]' and other popular keywords
Google Box Discovery
We'll talk you through which results are displaying in the Google Map Box and its opportunities.
Business Page Audit`
Together we'll review your Google My Business (GMB) listing, and discuss how to optimize it
15 Years' Experience
TeamFloral has been working with florists for over 15 years, assisting them to grow and thrive during successive technological changes
We Understand Florists
We know and understand florists. In fact, we only work with florists on implementing growth strategies that work
Over 3,000 Florists Helped
We've helped over 3,000 florists grow with marketing strategies developed solely for them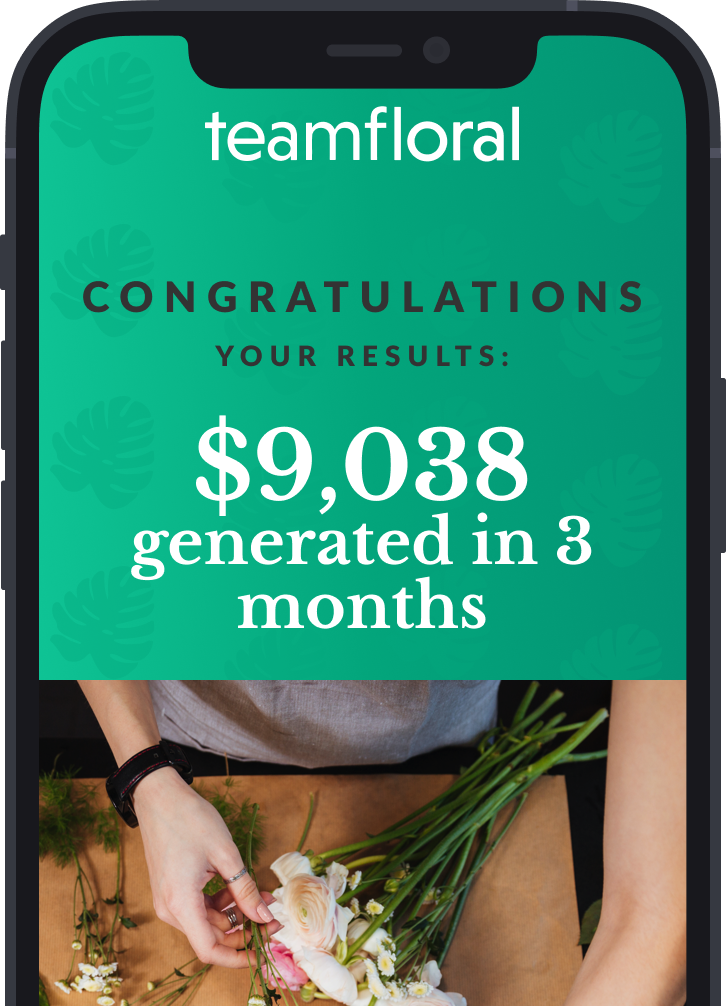 Book A Call
Hit the 'book a call' button and choose an available time that works for you!
Get the Benefits
Get the benefits of 15 years worth of florist-specific marketing experience
Leave With A Strategy
Leave with a clear understanding of a distinct marketing strategy