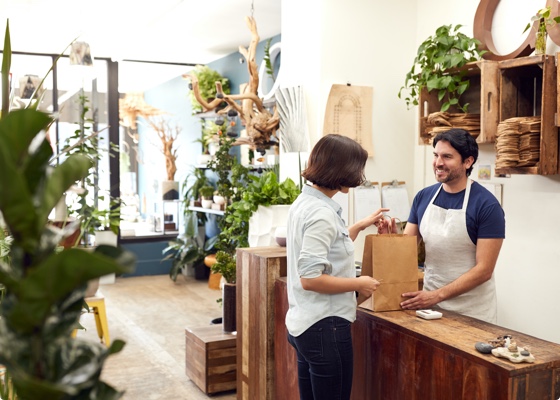 Losing Customers
If someone searches for 'flowers' on Google, and you appear in position 4 or above in their results, you're losing customers, it's unjustly that simple.
In the Dark
If you're not consistantly aware of how Google is ranking your shop, you're in the dark. Making sure your shop is visible and ranks highly on Google is essential in today's online world.
How Do You Rank?
The higher you rank, the more traffic you get from Google. You are ranked differently in each area of town as the example below indicates. A ranking of 1 is the best position followed by 2 and 3. If you are higher than 3, you are invisible to online shoppers in that area.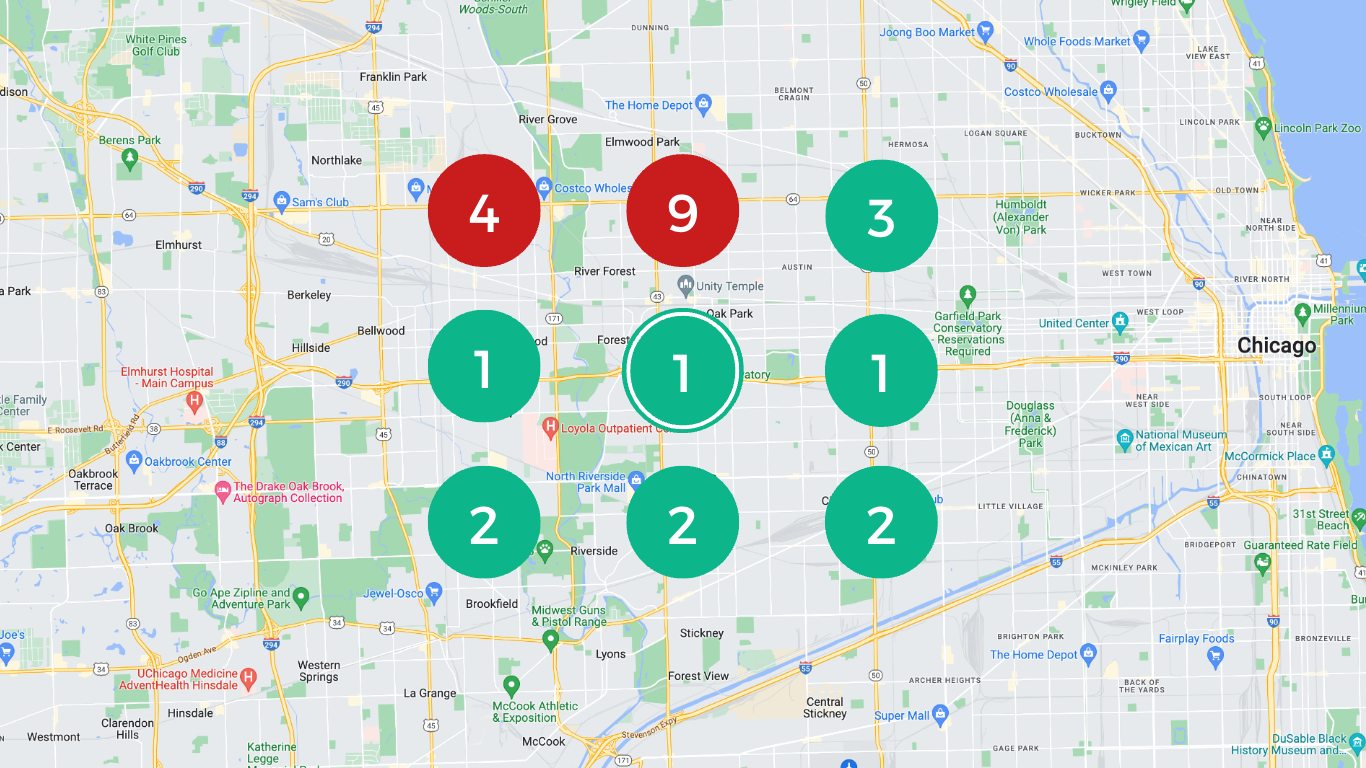 Ranking 1 to 3
If you rank 1st, 2nd, or 3rd position on a Google search, Google will position you 'in the box'. The goal is to rank 1st position in as many areas as possible.
Ranking 4 and higher
If you rank 4th position or higher, you won't be in the map box, and will lose nearly all the potential customers.
Over 1,000 Florists Helped
TeamFloral only works with florists. For over 15 years we've helped over 1,000 florists make their business a success.
Dedicated Team
TeamFloral is a team of floral specialists that have dedicated their careers to assisting florists to grow their businesses.
Increasing Sales
TeamFloral have become experts at driving new sales to florists across the United States.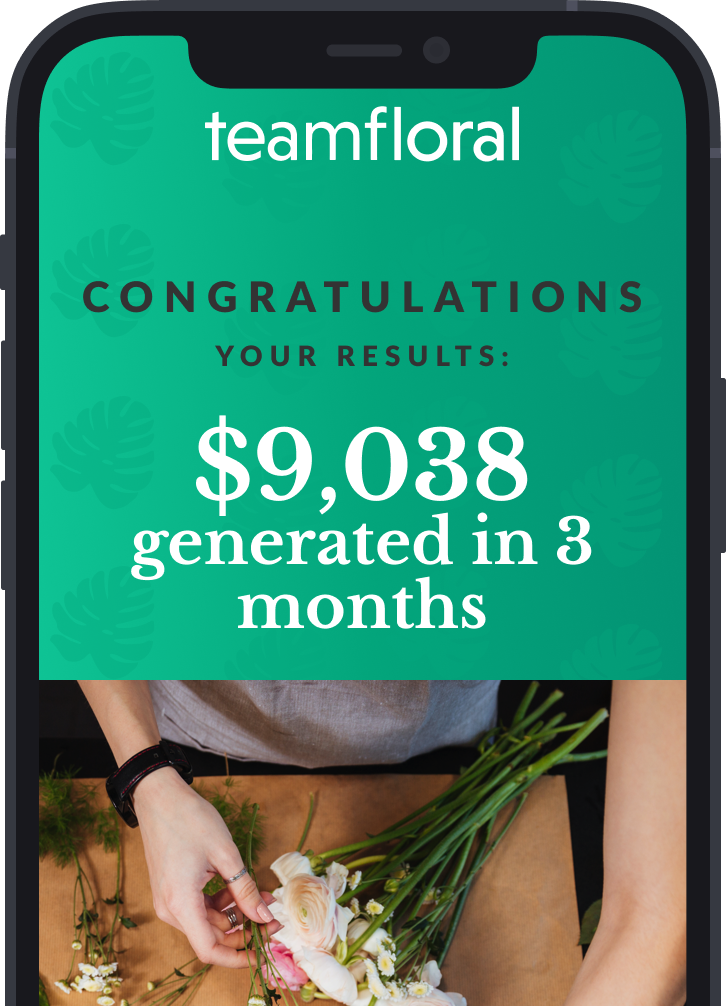 Achieving Success Online Is Frustrating
Getting your flower shop to rank highly in Google is frustrating. It can cost you
hundreds of hours and thousands of dollars.
Free Scan
We created a free scanning tool so you know where you stand in the eyes of Google
Memberships
We offer memberships that are uniquely tailored to helping florists be successful
Florists Love Us
We've worked with over 1,000 shops and florists love us!
Huge Returns
Our members are seeing huge returns on their investments.
Discover Your Visibility And
Run Your Free Google Rank Scan
How A Scan Works
We do all the work in the background so you don't have to
Find your Business
Find your business using the search field and complete a small form.
Run Scan
Run your free Goggle search rank scan by tapping 'run scan'
View Results
View the results of positions your shop ranks in Google so you can take action
Increase Your GMB Ranking
If your results are not as you'd hoped, don't worry. We've helped hundreds of shops increase their Google rankings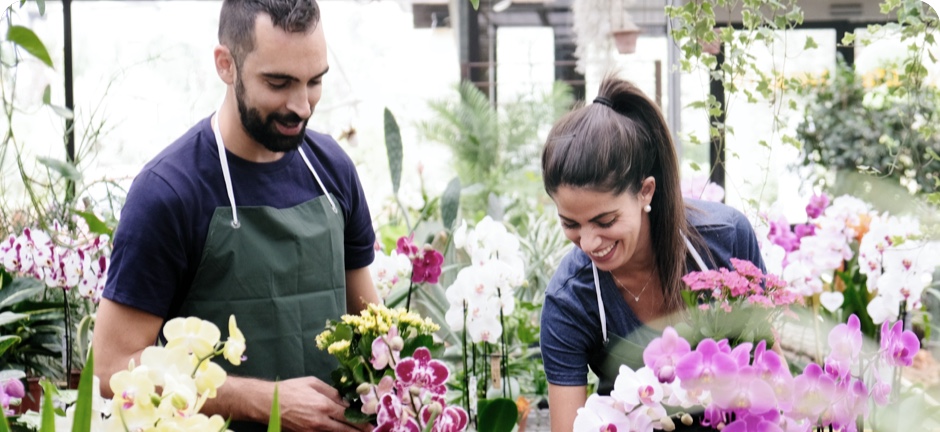 An entry-level plan to begin managing your online presence so you can grow your business. Increase your shop's visibility on Google for up to 3 miles.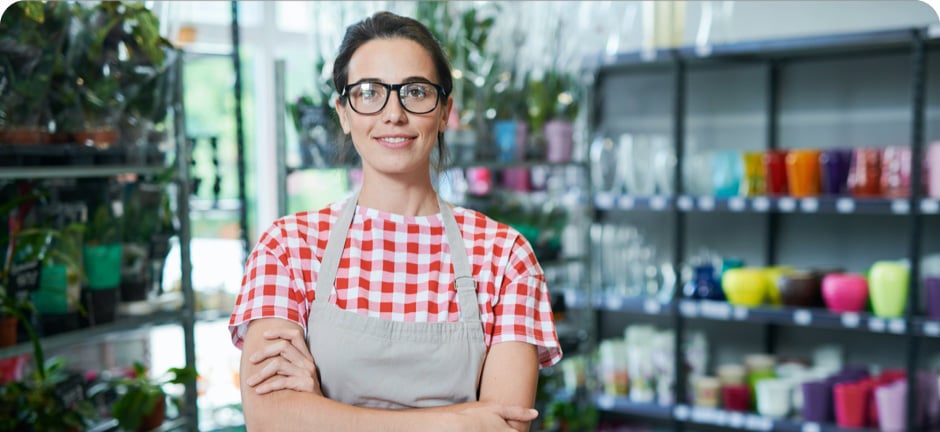 Customer Finder
professional
Our pro plan. Serious work towards your online presence and growing your shop. The average Customer Finder member earns $4,000 per month in additional sales!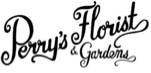 Walter Perry
Perrys florist
I'm going to ride this SEO wave fully and it's working well, I'd be happy to tell anyone thinking about doing it.

Claire Kramer
Alex Waldbart Florist
I've been looking and trying stuff like this for years, but I've finally got it right and I'm not leaving SEO - Thank You

Betty Anderson
Frances Flower Shop
Are y'all paying folks to get these reviews? (just kidding!). I just got eight 5-star reviews on Google! Thanks TeamFloral.

Melodie Petty
Mauldin's Flowers
This SEO freakin works and we LOVE it! We are seeing a great sales increase

Susie Sayger
Heaven Scent Flowers
Everything that I've spent with TeamFloral has been five-fold back into my business.

Ralph Giordano
Giordano's Floral Creations
I had the best year, last year, in 19 years of being a business owner… and it's all thanks to TeamFloral.
100% Guaranteed;
No Risk
We're so confident that you'll earn back more than you spend in new, additional revenue from sales that are solely based on a Google search - we offer a 90-day, money-back guarantee
90-Day Guarantee
Earn more than you spend or your money back!
Really Simple Process
Growing a successful flower shop is not easy, but it can be simple
LARGEST SEO PROVIDER IN THE USA
TeamFloral are the largest provider of SEO for florists in the USA
Risk Free
If you don't earn more back than you spend we'll return your money, no questions asked.
FREE DOWNLOAD
Become Google's Favorite Florist
Our FREE step-by-step guide to becoming Google's Favorite Florist!
Limited time offer
How Does Your Shop Rank?
While we were creating our Customer Finder programs, we realised just how many flower shop owners didn't know that if their shop ranked 1st in a Google search on their phone while standing in their shop, that the rank for the same search 1 mile down the road would show different results.
This means that the location of the customer who is searching on Google, matters; especially when searching for local businesses. Knowing this, we created a local Google rank scanner that searches for terms such as 'florist' and 'flower shop' to help you understand which position your shop is ranked in Google.
Discover exactly which position you rank in Google search results around your shop's location by running a free and instant scan.
If you're ever wondered, 'where do I rank in google for my flower shop?'. Or, 'how do I increase my position in a Google search as a florist?' then this scanning tool is for you.
Once you've run a scan or two, book a call with us. Once you understand how your shop truly displays to your potential customers we can do further scans to share with you how your local competitors rank.
On-Demand Programs to Help You Run and Grow Your Flower Shop