Earn More Than You Spend, or Your
Money Back
We guarantee that you'll pay less for Customer Finder than you receive in new, search-only generated sales. Earn more than you spend, or your money back - our 15 year protected guarantee.
100% MONEY BACK
100% of your money back, if you haven't earned more in new sales than the cost of your Customer Finder membership
90 DAYS, NO QUESTIONS
Our guarantee lasts a whole 90 days, so if you haven't earned more in new sales than the cost of the membership, we'll give your money back, no questions asked.
YOU'RE PROTECTED
Our Customer Finder guarantee protects you against marketing that doesn't work. We guarantee Customer Finder will work for you
We've had this robust guarantee ever since we started TeamFloral over 15
years ago. It's there to protect you, as our only interest is helping you succeed.
I'm going to ride this SEO wave fully and it's working well, I'd be happy to tell anyone thinking about doing it.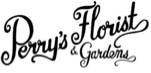 Walter Perry
Perrys florist
I've been looking and trying stuff like this for years, but I've finally got it right and I'm not leaving SEO - Thank You

Claire Kramer
Alex Waldbart Florist
Are y'all paying folks to get these reviews? (just kidding!). I just got eight 5-star reviews on Google! Thanks TeamFloral.

Betty Anderson
Frances Flower Shop
This SEO freakin works and we LOVE it! We are seeing a great sales increase

Melodie Petty
Mauldin's Flowers
Everything that I've spent with TeamFloral has been five-fold back into my business.

Susie Sayger
Heaven Scent Flowers
I had the best year, last year, in 19 years of being a business owner… and it's all thanks to TeamFloral.

Ralph Giordano
Giordano's Floral Creations
Contact Us Directly
If you have a more general question and want to reach out to all of the team, feel free to complete the form below.
FREE DOWNLOAD
Become Google's Favorite Florist
Our FREE step-by-step guide to becoming Google's Favorite Florist!
Limited time offer